We have a gigantic release for you this week, Topians! There are
new pricing plans
, an
updated confirmation experience for teleports and portals
, and a
world setting to turn on 'Email Capture'
. Turning on this setting will allow users to share their email addresses with the world owner during the enter world experience.
We
moved Billing to Dashboard
to create a more centralized experience for managing multiple worlds. Also, there's a
new create world experience
that can be triggered from either in world or from Dashboard.
We're evolving our plans to be more user-focused, making the differences between each plan clearer, and simplifying the default plan capacity math.
Standard and Performance plans will be replaced by 2 new plans, Plus and Pro. Also, the features included in the Demo plan have been limited and now include 10 capacity.
Any world owners who have subscribed to a Standard, Performance, or Community plan previously will stay on the same plan with the same pricing. Also, moving forward, world owners who keep their Standard plan will receive all Plus features, and world owners who keep their Performance plan will receive all Pro features.
The full update is available to read
here
.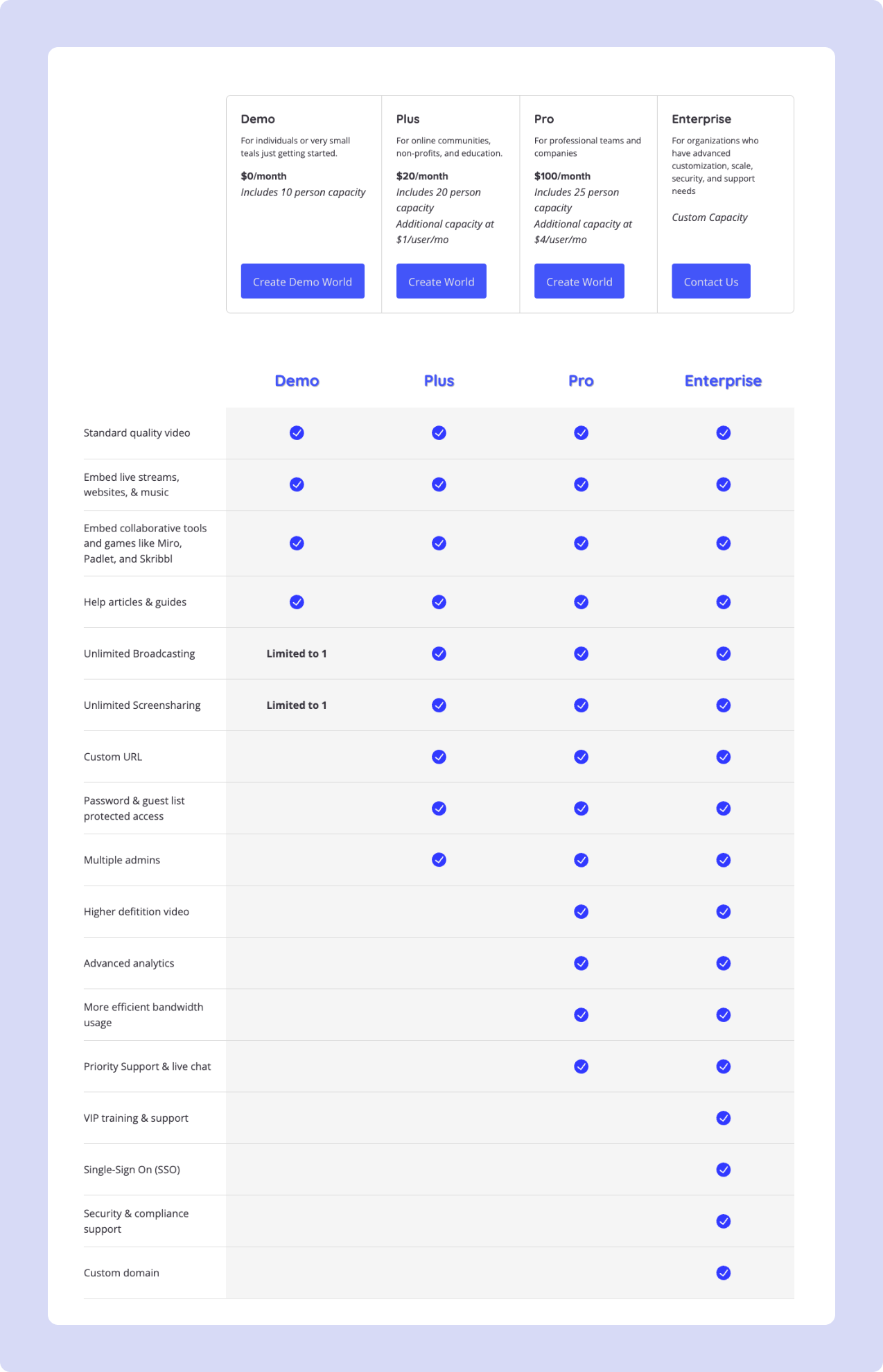 🌍 Create worlds from Dashboard
Create a world from
any
page in your Account Dashboard using the "Create World" button in the top-right corner. Say hello to quicker world creation, since you no longer have to enter a world to create one.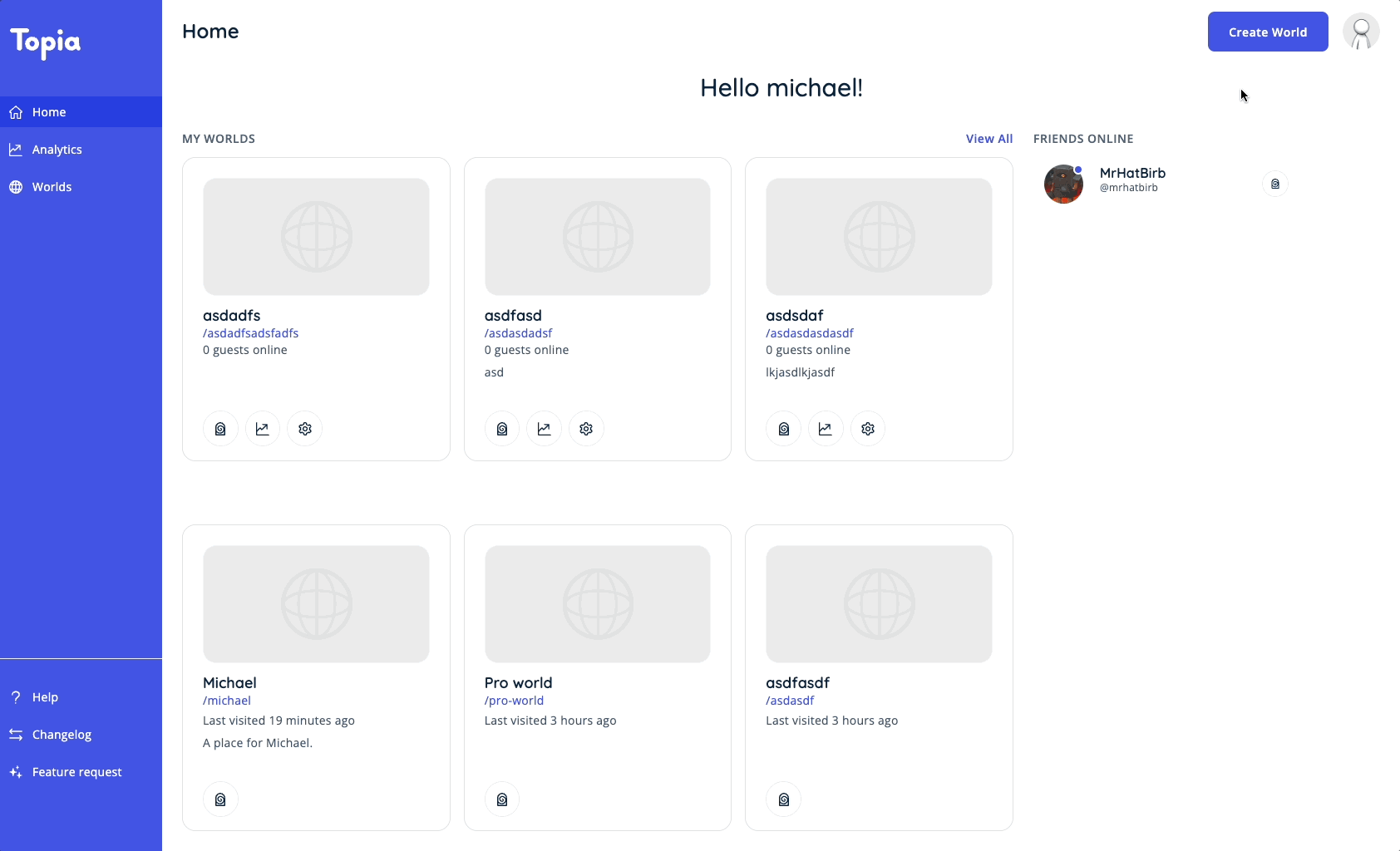 🤑 
Manage billing from Dashboard
Billing management now happens in 1 place for all of your worlds: The "Billing" tab in your Account Dashboard. Take advantage of the breadcrumb dropdown to quickly switch between all of your worlds when using the new tab.
Note:

Billing is no longer managed from inside of a world.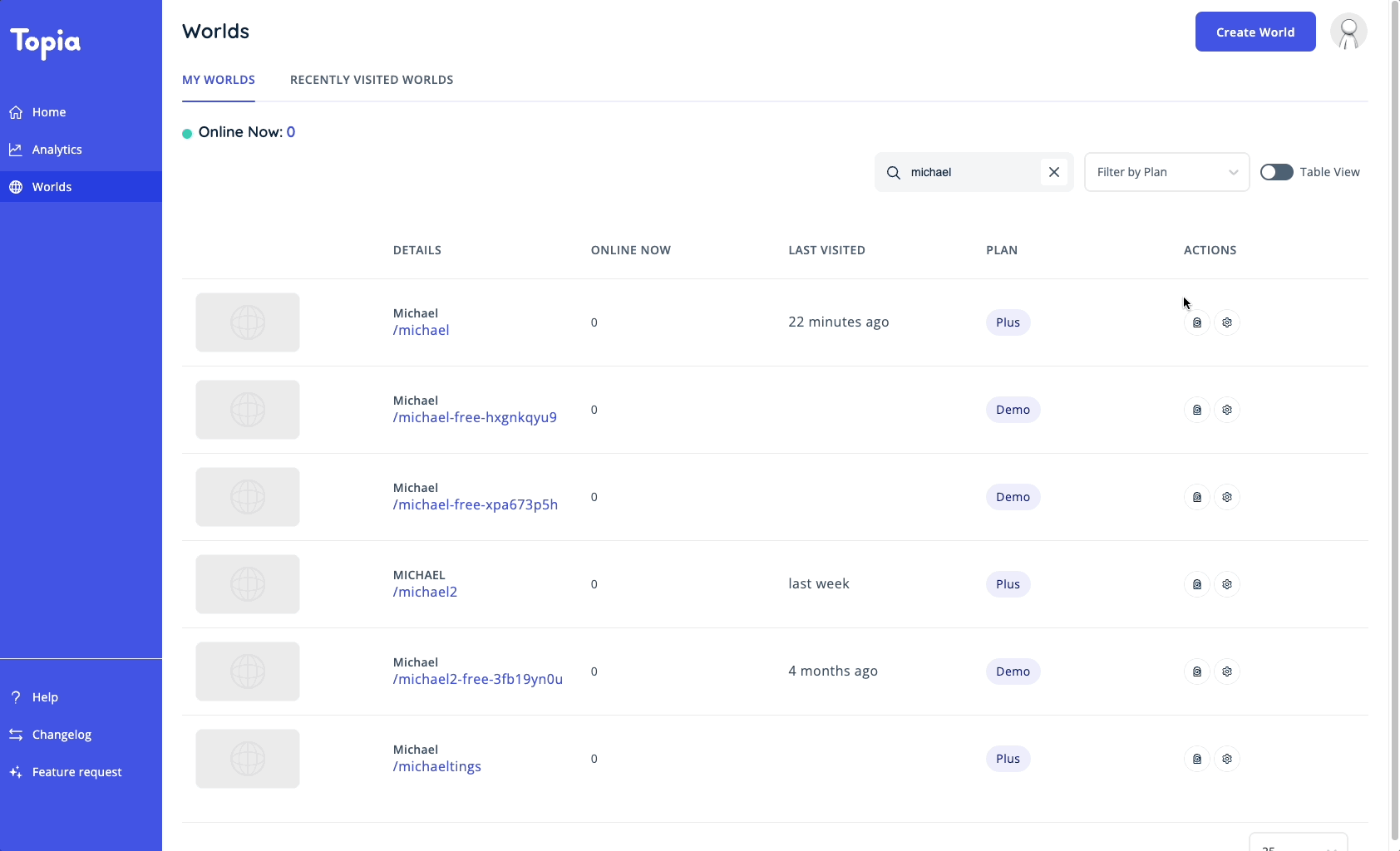 📮 Capture emails during world entry
Turning on 'Capture Email' from the Authentication page in your World Settings adds a new email field and consent checkbox to the enter world landing page. There are 3 options: Sharing required, sharing optional, and off.
Choosing 'Sharing required' will require guests to fill out the email field and consent to sharing their email address with the owner of the world in order to enter the world. Choosing 'Sharing optional' will give guests the option to share their email address, but it won't be required to enter the world.
Responses will display in the 'Email' column on the associated world's Guests page in Account Dashboard.
Note:
This feature is available for worlds on a Pro plan only.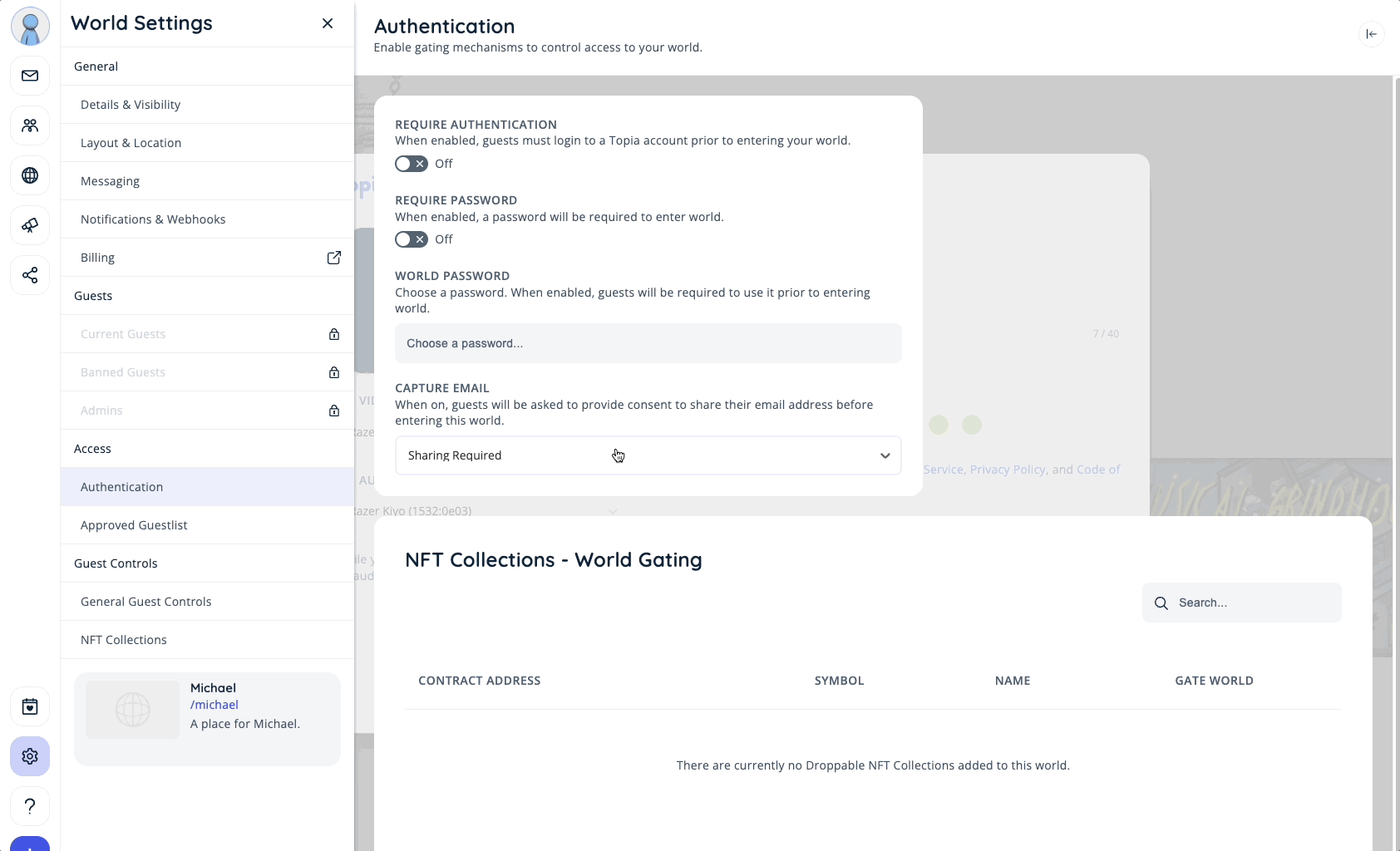 🏃‍♀️ New confirmation experience for portals and teleports
Clicking a portal or teleport displays an on-canvas tooltip confirmation instead of a full-screen takeover. This update will better preserve guests sense of in-world immersion. when portaling and teleporting.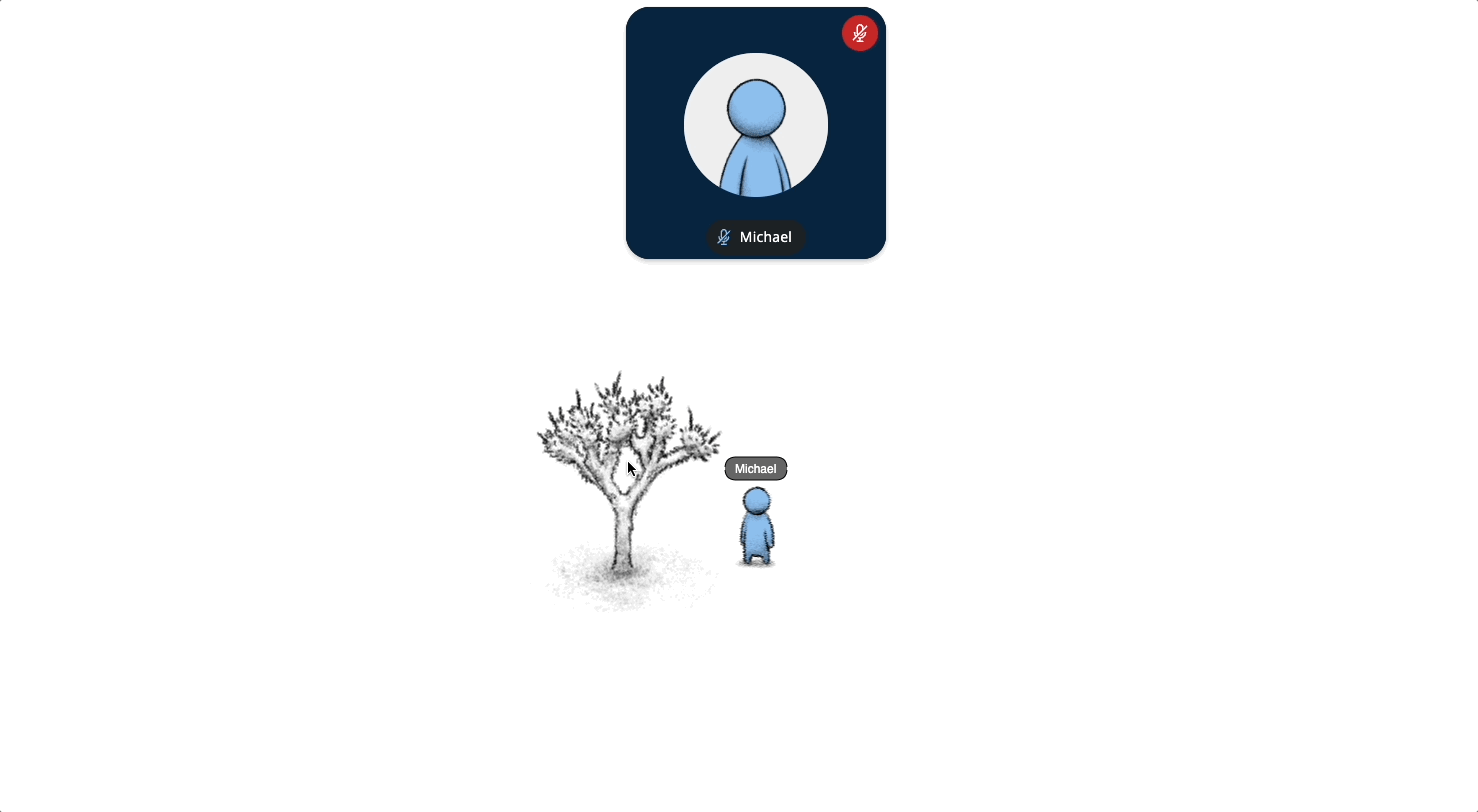 If you have feedback on how we can improve Topia, submit a new idea, vote, or comment on other ideas in our
Feature Requests Board
.