"🎤 It's gonna be May!" Indeed, on the eve of May, we updated the
'Volume' field
in asset Media settings
to be a slider
. Also, guests with Display Names longer than 20 characters will see that their
full Display Name shows in a tool tip
when hovering over their video or audio feed's Display Name.
🔈
Improved 'Volume' field control
World Builders, we updated the 'Volume' field in asset Media settings to be adjustable using a slider! This will allow for more granular control of the audio experience in your worlds.

🪪 View Full Display Name Tool Tip
If you have a long Display Name, fear not! When other guests hover over your video or audio feed's Display Name, a tooltip showing your full Display Name will now appear.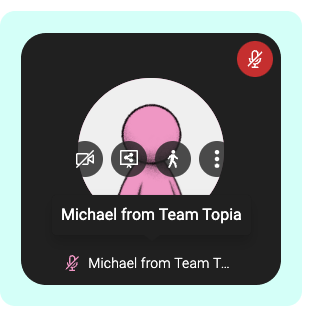 If you have feedback on how we can improve Topia, submit a new idea, vote, or comment on other ideas in our
Feature Requests Board
.