We have a
bonus
release for you this week that includes
so many
amazing updates. We launched
temporary capacity increases, capacity overage support, auto-resizing video and audio tiles when a drawer is open,
and more. No, this isn't a trick! 🎩 Go to a Topia world and see them for yourselves!
⏱ Temporary Capacity Increases
Planning an event where you're expecting an extra 100 guests? No problem! We've built an entire new system where World Owners can purchase and schedule capacity increases when they're expecting a short-term spike in total guests in their world. Capacity increases will be billed per user capacity per day.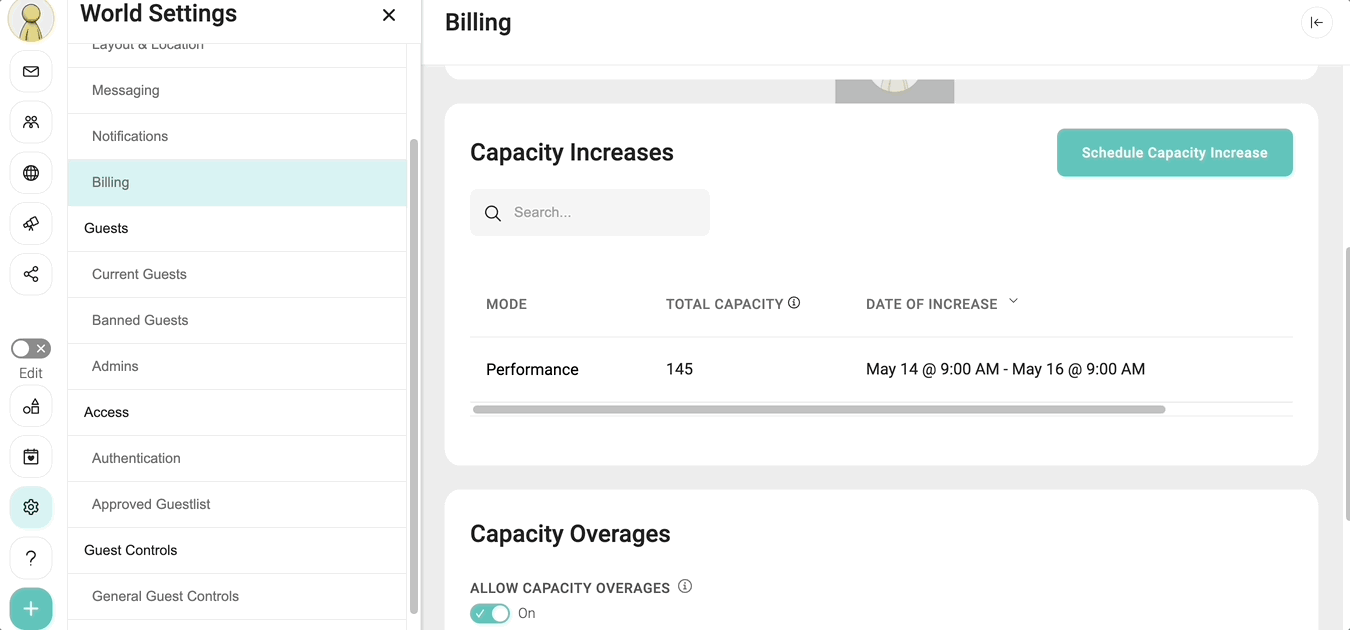 📈 Capacity Overage Support
There's a powerful new toggle titled "Allow Capacity Overages" in your Billing settings, World Owners. When on, your world's capacity will automatically scale beyond the maximum when exceeded. Overages will be billed per user capacity per day.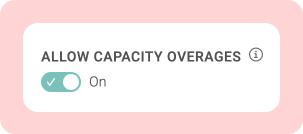 😚 
Auto-Resizing Video and Audio Tiles
Yes, we've done it! Video and audio tiles now automatically resize and move when you've opened a drawer so that you never miss out any social action.
Ah, the tooltip. One of the great wonders of the internet. We've replaced our confirmation modals in all drawers and pages with confirmation tooltips when using a delete button. This change will ensure that you (yes, you) will be able to confirm deletion without a pesky modal taking over your screen.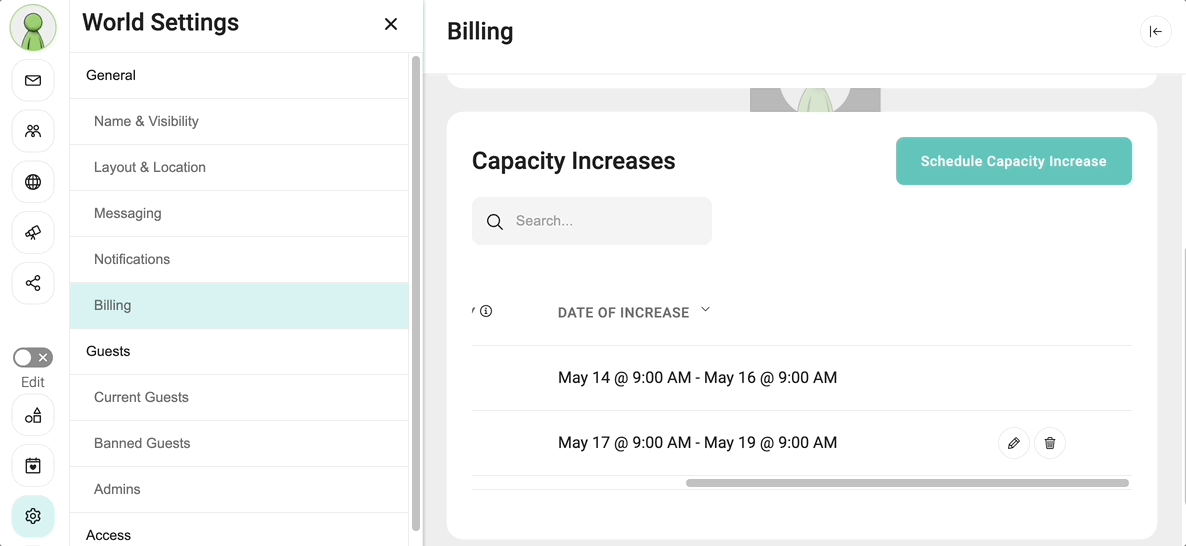 If you have feedback on how we can improve Topia, submit a new idea, vote, or comment on other ideas in our
Feature Requests Board
.