Hello, fellow inhabitants of the Topia universe!👽 We are releasing a very important
update to pricing
(
read the full update here
), which includes new plans, new prices, an annual subscription discount for new subscriptions, and more.
Topia's new pricing encompasses multiple important changes to world plans and billing (
read the full update here
). The updates include 2 new world plans,
Standard
and
Performance.
In addition, we're saying farewell to our Community plan (though if you already have a Community world, your world, by default will remain at that subscription level). We added a 10% annual discount for any new subscriptions, and a couple of changes to the Free plan.
🥸 Available World Indicator
Going shopping for a new world? Well, we've got just the update! If a World URL is available, the world entry screen will now display multiple indicators that the URL is available to claim. You'll also have the option of initiating the world creation process (and claiming the URL) directly from the world entry screen. Worlds you own will also have an indicator that you own it!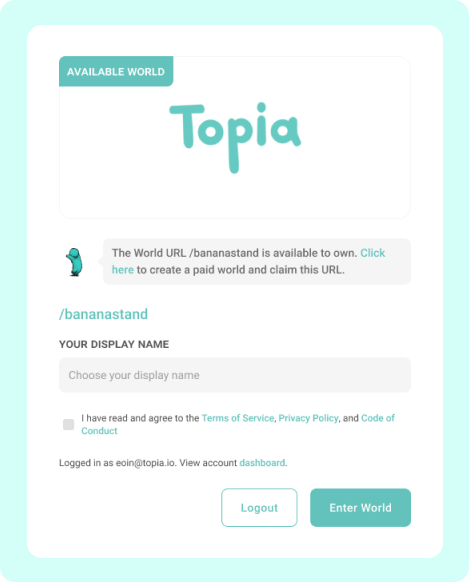 🕳
Enter and Exit World Animation
Prepare to be "wowed" the next time you enter a world or see a friend exit a world! Your Topi is finally revealing their preferred method of travel.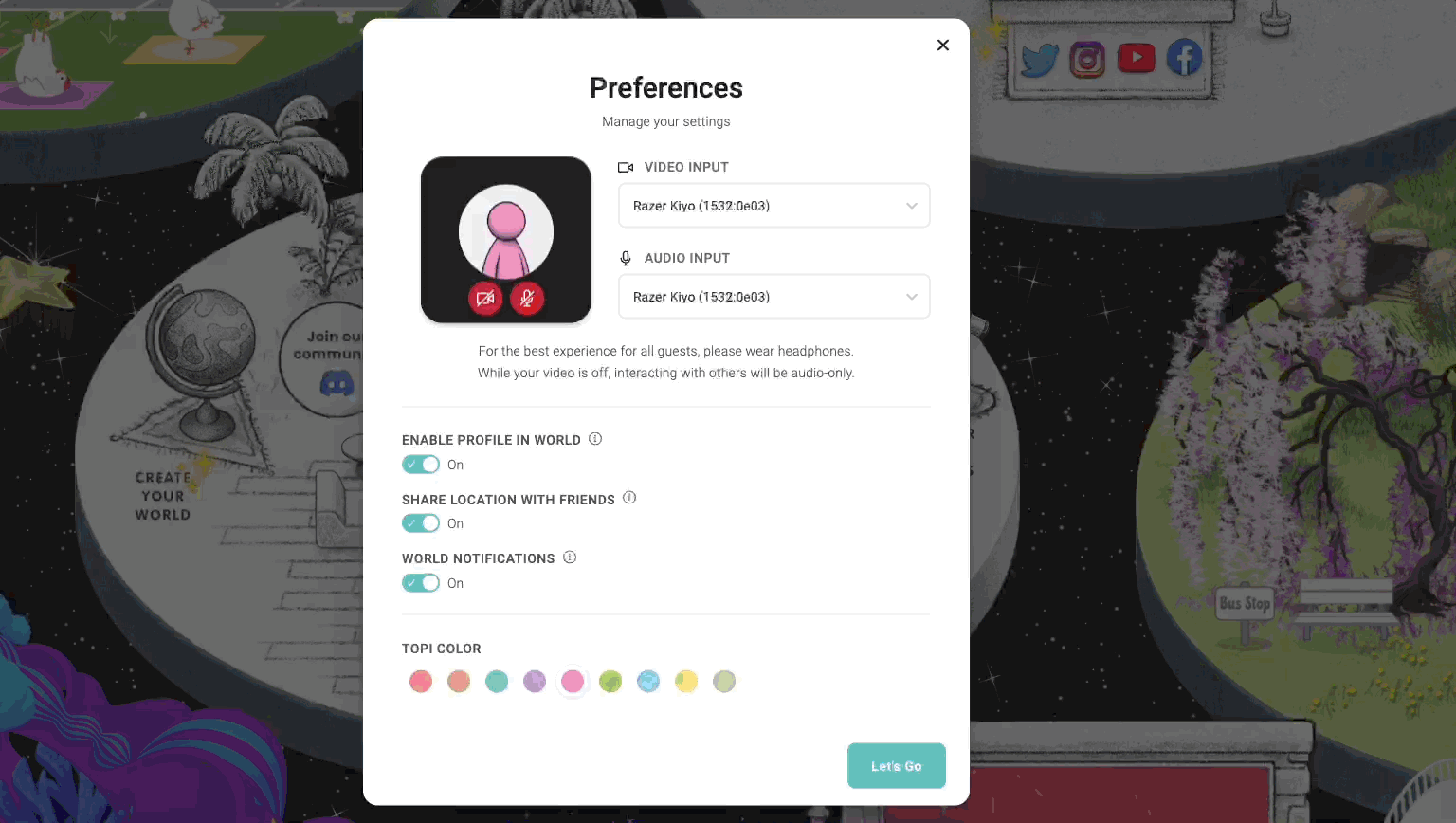 If you have feedback on how we can improve Topia, submit a new idea, vote, or comment on other ideas in our
Feature Requests Board
.