Happy Spring! 🌷 Many helpful updates hath sprung from the Topia ground this week (Icebreaker for your next Topia event: Does Topia have soil?).
There will never be a guest stranded on broadcast mode again, because they can now
turn broadcast off from their video feed
, or an
admin can do it for them
! Also,
your Topi will continue to stand still or follow when you click an interactive asset
. So, no more Topis going rogue (for now 😈). Unleash the cuteness of your Topi by
setting them as your video feed picture
when your camera is off, and reach out to Topia Support about I
Framing Topia on your platform with Public API
Keys Cheers!
🎙
Control Broadcast from Video & Audio Feeds
When broadcasting, guests can now select the broadcast icon in the top-left corner of their video feed to turn broadcasting off for themselves. Also, Managers, Producers, and World Owners can select the triple dot overflow menu on any video feed and toggle on (or off) broadcast all and near.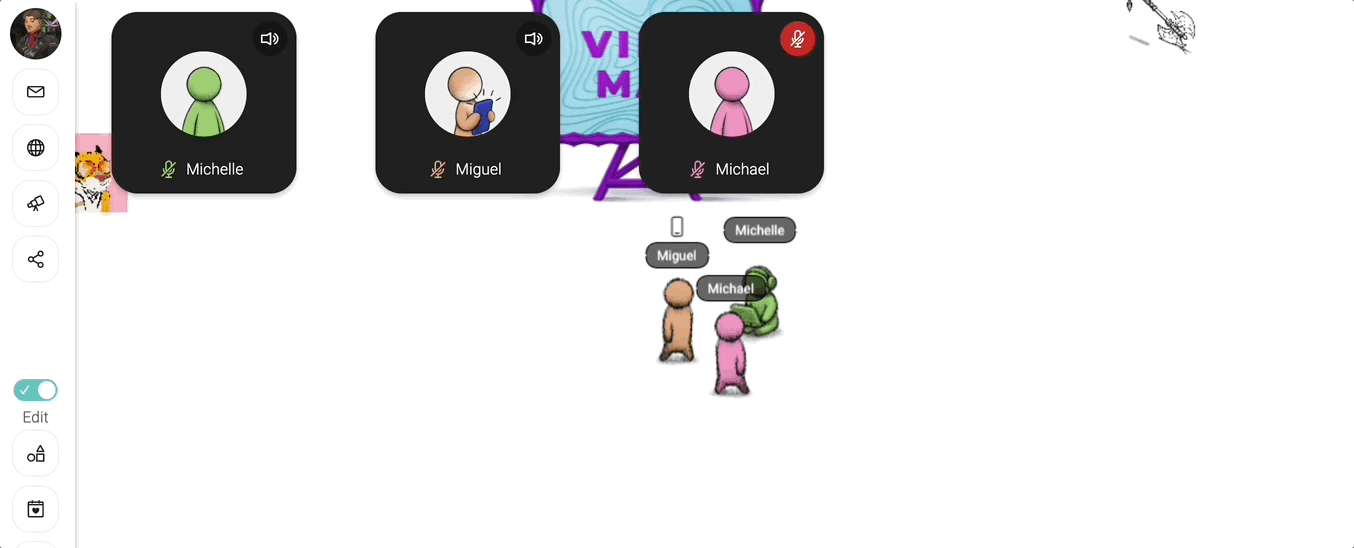 🤳 Set peer video feed as Topi image (same as Topi color)
Turn your camera off, and let your Topi do the talking for you. Well, your Topi won't actually talk, but an image of your Topi will be set as the image on your video or audio feed! Use the Topi Color field when entering a world to change the color.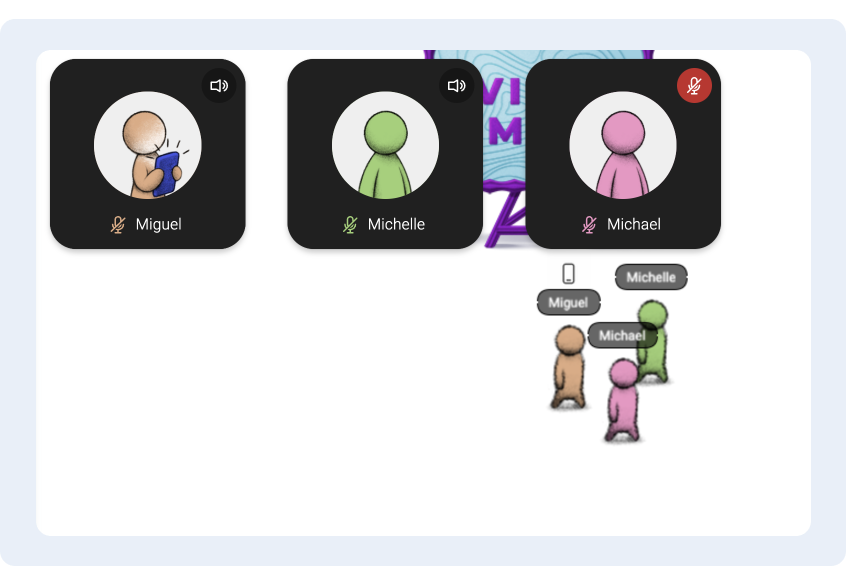 🖼 
iFraming with Public API Keys
Imagine the ability to embed Topia in your platform with any domain names you use 🤔 Well, that time has arrived, World Owners! Reach out to Topia Support, and we'll generate a key that you can use to start IFraming Topia anywhere on your platform!
🙅‍♀️
Preserve location & follow when selecting interactive assets
The next time you select an interactive asset while following or standing still, your Topi will
continue
to follow or stand still. No more rogue Topis (for now 😉).
🪑 Share all Assets in a Scene
World Builders, now when you share a scene, all assets associated with that scene will be added to the "Shared Assets" page for that world. This means no more sharing assets in a scene one by one to add them to the 'Shared Assets' page. Also, all assets in a scene will be removed from the 'Shared Assets' page when the scene is removed.
If you have feedback on how we can improve Topia, submit a new idea, vote, or comment on other ideas in our
Feature Requests Board
.